Our Valued Partner Schools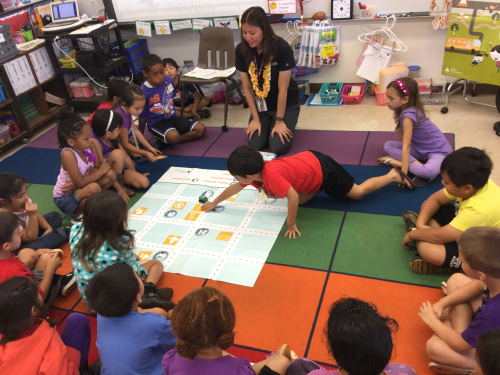 JA of Hawaii is proud to partner with schools in Oahu, Hilo, and Kauai! We are are committed to instilling financial literacy, work readiness, and entrepreneurship skills into the youth of our community. Below are a sample of the schools we provide programs for. If you would like to learn more about how to bring Junior Achievement into your school please Request a Program or research further by reading our Educator information.
OAHU
Aiea High
Aliamanu Elementary
Aliiolani Elementary
Alvah Scott Elementary
August Ahrens Elementary
Blanche Pope Elementary
Farrington High
Hawaii Technology Academy
Holy Nativity
Honowai Elementary
Hookele Elementary
Jefferson Elementary
Kaala Elementary
Kaimuki High
Kalihi Elementary
Kapunahala Elementary
Laie Elementary
Lanakila Elementary
Maemae Elementary
McKinley High
Mililani Uka Elementary
Moanalua High
Nimitz Elementary
Palolo Elementary
Pearl City High
Pearl Harbor Elementary
Pearl Ridge Elementary
Princess Kaiulani Elementary
Queen Kaahumanu Elementary
Salt Lake Elementary
Voyager Public Charter
HILO
EB de Silva Elementary
Ha'aheo Elementary
Hilo Intermediate
Hilo Union
Prince Jonah Kalaniana'ole Elementary
Chiefess Kapiolani Elementary
Kea'au Elementary
Kea'au Middle
Keaukaha Elementary
Pahoa Elementary
St. Joseph Waiakea Elementary
Waiakeawaena Elementary
KAUAI
Eleele Elementary
Kanuikapono Charter
Kapaa Elementary
Kapaa High
Kilauea Elementary
Koloa Elementary
"Junior Achievement reinforced concepts for me to remember later in life."
Junior Achievement Student
"I thought the experience was amazing. The presentation was unlike anything I've seen."
Junior Achievement Student
"Junior Achievement has given me a sense of what adults go through with budget issues."
Junior Achievement Student
"I liked how the Junior Achievement volunteer explained his job to us."
Junior Achievement Student